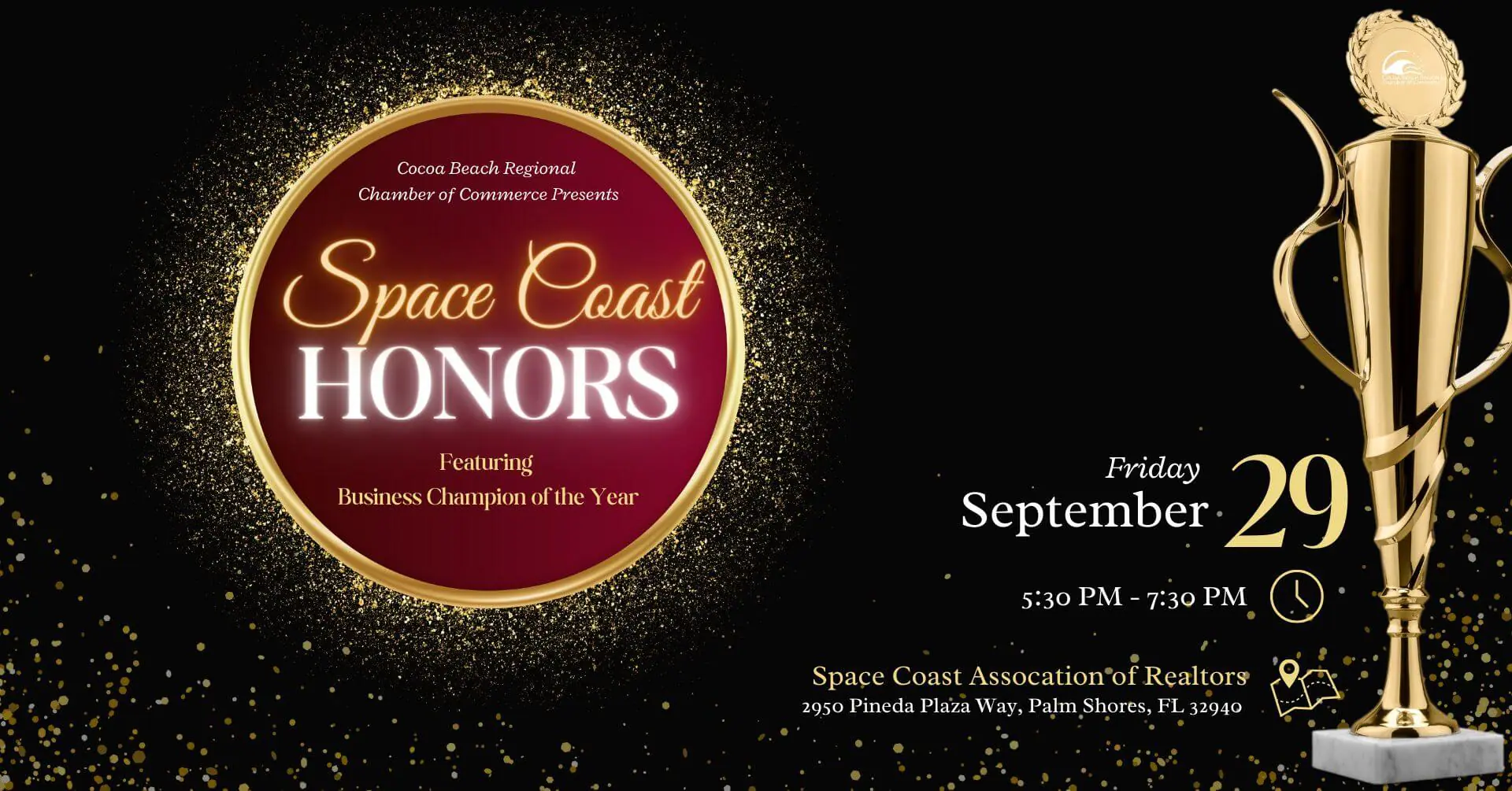 35th Space Coast Honors (Formerly Business Champion of the Year)
Rolle IT has been nominated for the Space Coast Honors, in multiple categories. Join us on September 29 as we celebrate all nominees and our wonderful chamber partners.
Congratulations to Janae Jones, who has been nominated for Young Professional of the Year.
It will be an evening of excellence as we celebrate our businesses for their contributions to our community! We will be celebrating businesses in several different categories, including:
Business Advocate of the Year
Hospitality and Tourism Award
Technology and Innovation Award
Young Professional of the Year
Formerly known as the Business Champion of the Year Awards Ceremony, is the biggest opportunity of the year for our Chamber investors to honor fellow businesses and recognize those businesses that are dedicated to improving the community. This event was created to bring the Chamber's investors together for an evening of celebration and recognition.
Throughout the year, businesses are nominated for Business Champion of the Month, and any business who received a nomination is automatically entered into the running for the Business Champion for the Year Award. Each nominee has the opportunity to submit an explanation of the importance that this award has for them, and through a thoughtful selection by CBRCC chosen judges, winners are selected in several categories.
Space Coast Honors – default – Cocoa Beach Regional Chamber of Commerce (cocoabeachchamber.com)