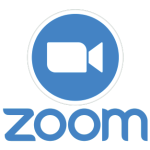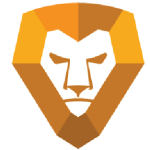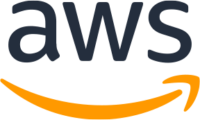 Software Licensing with Rolle IT
Software Asset Management: We can help you manage your software assets more effectively, so you can get the most out of your investments and avoid any unnecessary costs or penalties.
License optimization: We can help you optimize your software licensing agreements to ensure that you are getting the best possible value for your investment. We can help you assess your software usage and ensure that you are compliant with all relevant licensing agreements.
License Negotiation: We can help you negotiate software licensing agreements with vendors and ensure that you are getting the most favorable terms possible.
Compliance Consulting: We can help you understand and comply with all relevant software licensing regulations and requirements.
Software Licensing Services
Assess your software needs:  The experts at Rolle IT will assess your software needs and determine which licenses are required. This may involve reviewing your existing software licenses, conducting an inventory of your software assets, and evaluating your future software needs.
Identify licensing requirements: Once your software needs have assessed, Rolle IT will identify the licensing requirements for each software product you use. This includes understanding the terms and conditions of each license agreement, as well as any compliance requirements.
Develop a licensing policy: Based on your assessment and requirements, Rolle IT will work with your companty to develop a licensing policy that outlines your approach to software licensing. This policy will cover topics such as license acquisition, license deployment, license management, and compliance monitoring.
Implement the policy: With your licensing policy in place, Rolle IT helps you implement it across your organization. This may involve deploying software licenses, monitoring compliance, and addressing any license violations or discrepancies.
Review and update the policy: Software licensing is a dynamic and constantly evolving field, so it's important to review and update your licensing policy on a regular basis to ensure that it remains current and effective.
541511 - Custom Computer Programming Services

541512 - Computer System Design Services

511210 - Software Publishing
541519 - Other Computer Related Services
541611 - Administrative Management and General Management Consulting
541211 - Offices of certified public accountants
921190 - Other General Government Support
541614 - Process, Physical Distribution, and Logistics Consulting
541715 - R&D in the Physical, Engineering, and Life Sciences
3700 N Harbor City Blvd Suite 2D Melbourne, FL 32935 
AVAILABLE 8AM TO 6PM Monday - Friday
If you have any questions, we encourage you to reach out to us.
Our team of experienced professionals is here to help, and we will do our best to address your needs in a timely and efficient manner.
Located in Brevard County, FL, we are proud to be a part of the Space Coast Technology Corridor.